Year 8 Induction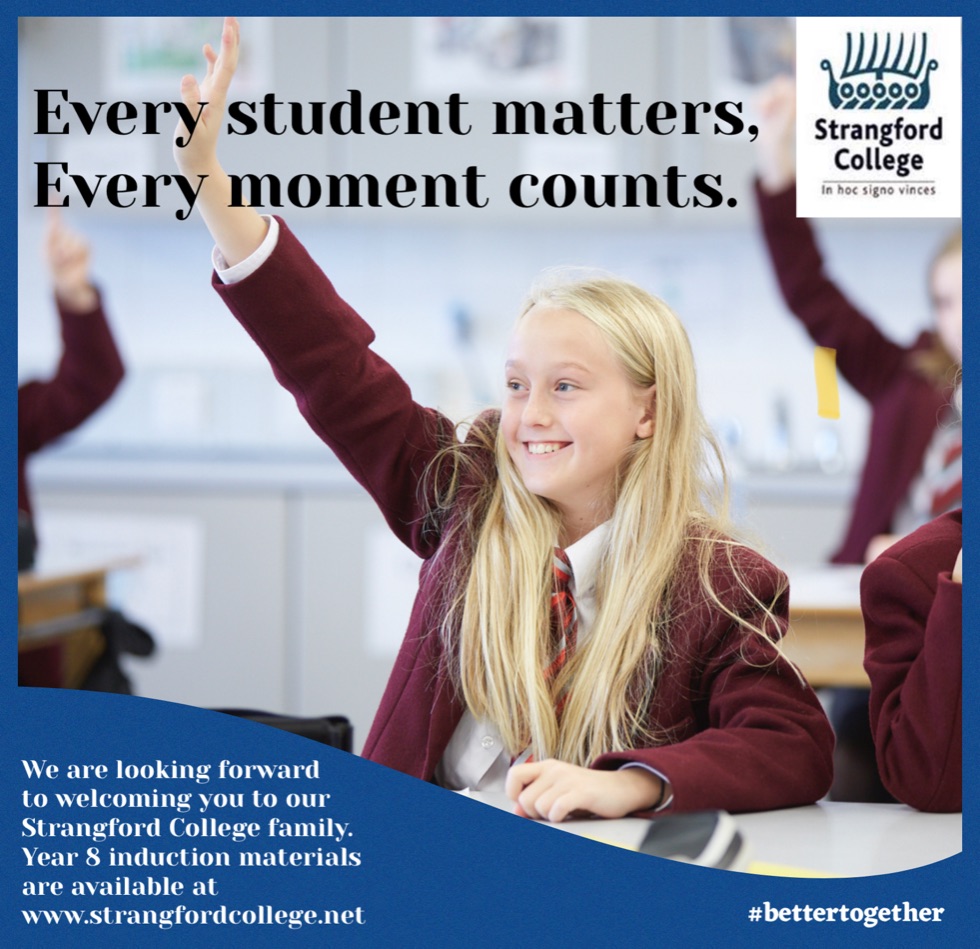 On this page and the links below, you will find material and information for starting Year 8 in Strangford College. If you need any further information, please don't hesitate to call the College office on 02891 861199. We look forward to meeting you and welcoming you to the Strangford College family!
YEAR 8 INDUCTION VIDEO
Follow the link below for the Year 8 induction video and an insight to life at our College.
https://drive.google.com/file/d/1OKTUDzIcgmDPwFRtVHLuaEnZsjfjseeZ/view?usp=sharing


YEAR 8 INTERACTIVE INDUCTION PRESENTATION
Welcome to our Year 8 Interactive Induction presentation for Year 8. We hope that this will give you a flavour of College life and helps to answer any questions or queries that you might have. Once you have worked your way through the induction video and materials on the website, if you have any further queries you can contact the College office.
https://docs.google.com/presentation/d/1ir0ihFzIuP7_MskrTTbP0Bha3dgX2v-Q9GQ3Fifa9Qs/edit?usp=sharing
Year 8 Induction Webinar
If you were unable to join us for our Induction Webinar, please follow the link below to view the recording of the session.
https://drive.google.com/file/d/1gR5JdYQ5-aEt0Nm1dfW35NEljFOlujNw/view?usp=sharing
New Year 8 Parents: if you have questions about learning support or if your child has special educational needs, could you please email our Learning Support Coordinator Mr Matt Kirkham on mkirkham665@c2ken.net. Mr Kirkham would like to know about your child, what approaches worked for them at primary school, and how they have been during lockdown, so we can better prepare for them starting with us.
The link below is the Statement of Principles for integrated education from NICIE (Northern Ireland Council for Integrated Education)
https://www.nicie.org/wp-content/uploads/2012/08/Statement-of-Principles.pdf