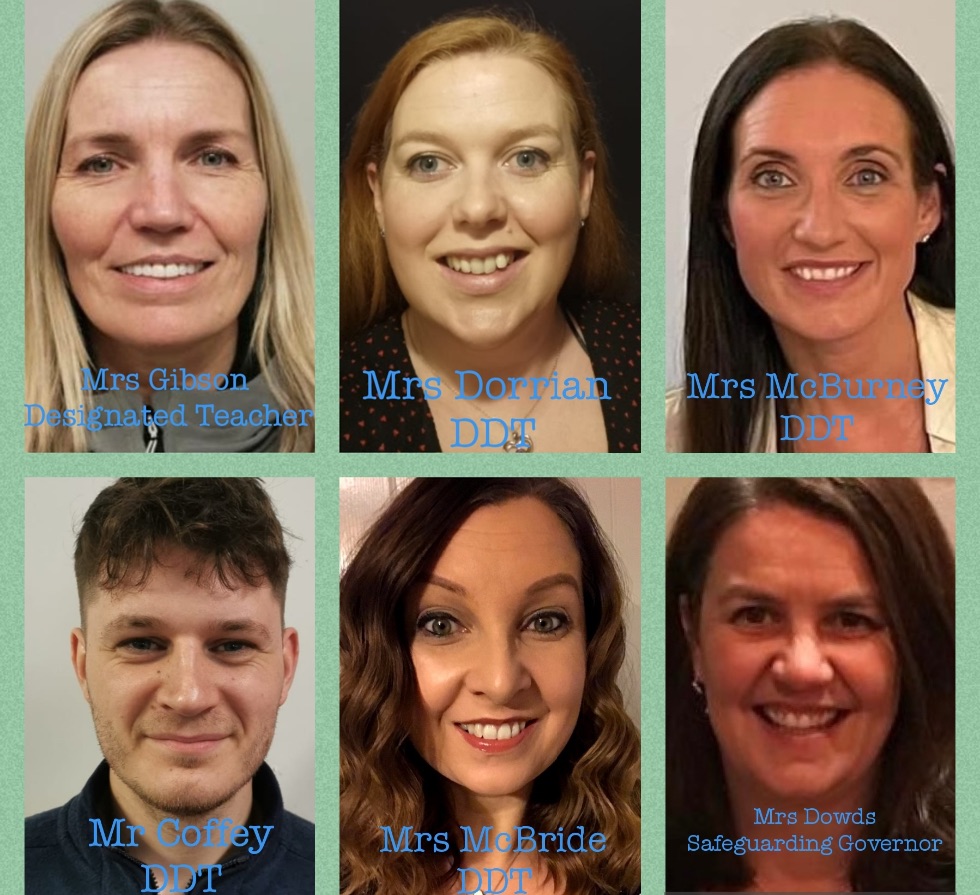 Safeguarding at Strangford is central to our school ethos and an essential element of our College community.
Safeguarding begins with the College providing top class pastoral care to create a nurturing and safe environment where student development and well being are promoted.
All staff at Strangford Integrated College seek to connect with our students and form positive relationships therefore every member of staff contributes to our high level of pastoral care. For this reason our students feel happy and secure as part of our College community.
We hope there are many people that you feel you can talk to when problems arise. Sometimes things happen that can cause you to feel very concerned – either for yourself, a friend, or family member. Sometimes things can seem very frightening, and overwhelming.
Don't stay silent – we can help, and want to help. The teachers (pictured above) have particular skills in helping with difficult situations: – they WILL be able to help and support you.
You can talk to us if -
There is something in your life causing you distress, or worry.
You have a concern about a friend's/ family member's safety, or well-being.
You want a chance to discuss sensitive matters.
You want to be listened to sympathetically.
You want advice.
You want help in making decisions.