Anti-bullying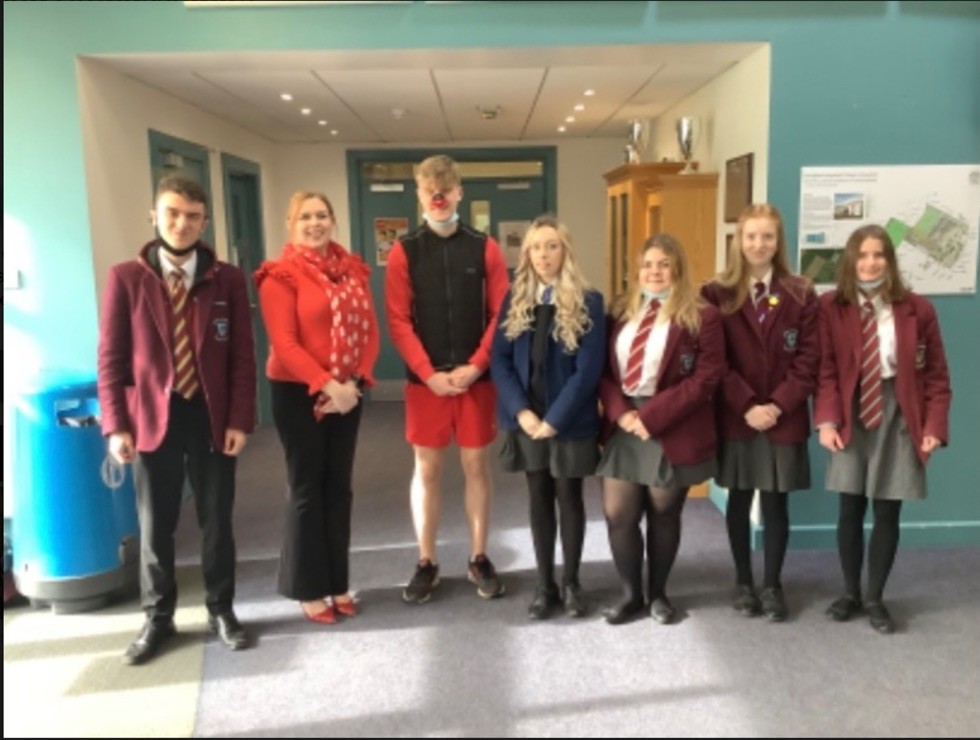 Bullying and unkindness - whether physical, or mental, are entirely unacceptable at Strangford Integrated College. It conflicts sharply with the school's principles and we will always treat this seriously.
Bullying may be defined as: Behaviour by an individual, or group, usually repeated over time, that intentionally hurts another individual or group, either physically, or emotionally.
Bullying is the intentional hurting, harming, or humiliating of another person, by physical, (including sexual), verbal and emotional means, (by excluding, tormenting, or spreading malicious rumours). It may occur directly, or through, cyber-technology, (social websites, mobile phones, text messages, photographs and email). It can involve manipulating a third party to tease, or torment someone. It can involve complicity that falls short of direct participation.
Bullying is often hidden and subtle. It can also be overt and intimidatory.
Bullying may involve actions or comments that are racist, sexual, or sexist, homophobic, which focus on religion, cultural background, special educational needs and disabilities or other physical attributes, (such as hair colour, or body shape).
Bullying can happen anywhere and at any time and can involve everyone - students, other young people, staff and parents.
All members of the Strangford College Community have the right to enjoy their lives free of bullying and harassment. Anyone who feels bullied, or intimidated, has the right to expect the School to listen and to act promptly and sensitively to deal with the problem. The School will investigate any incidents, including those, which occur outside normal school hours, or off the premises.
Key Considerations for Members of the Strangford College Community
If you feel that you are being bullied, talk to someone: your Form Teacher, or Head of Year, a prefect, a member of the Safeguarding Team or any other adult you trust. It is also right for you to talk to your parents about it and for them to discuss it with the College. You can also talk to the College Counsellor and self - refer through the box by the Pastoral Room.
If you find it difficult to talk to anyone at school, or at home, then you can phone the 24 hour Childline service on 0800 1111. All calls are free and confidential and trained counsellors will help any young person with a problem. Other people who may be able to help you are listed on the Be Safe! Posters displayed around the School.
You should treat others, as you would hope to be treated yourself, in an atmosphere of mutual respect. If an incident occurs you should do what you can to show your disapproval of bullying.
Bullying will never stop if it is kept secret, and no one faces up to it. If you think someone else is being bullied, talk to a member of staff or a prefect about it.
What can we do about bullies and the victims of bullying? The first thing is to talk and improve communication, individually and in confidence, in small groups, in year groups, depending on what people feel comfortable with. We can help people to understand themselves and others and to cope better with life at the College.
Harassment and threatening behaviour are criminal offences. At its worst bullying can cause serious and lasting psychological damage and even suicide. If a student cannot learn to stop bullying, this will lead to sanctions and in cases of severe and persistent bullying, even exclusion from Strangford College.
We have an elected team of Anti-Bullying Ambassadors. These students act as mentors to the younger students and report to staff any incidents.
For further information please refer to the College Anti-Bullying Policy.
NEWS
We are so proud of our anti bullying ambassadors. They have recently been awarded the Well-being badge through the Diana Award. One of the initiatives was to write and direct an interactive play aimed at Year 8 students to highlight the importance of being an upstander. Well done everyone! You are fantastic ambassadors for our College and community and great mentors for our younger students.