Thinking School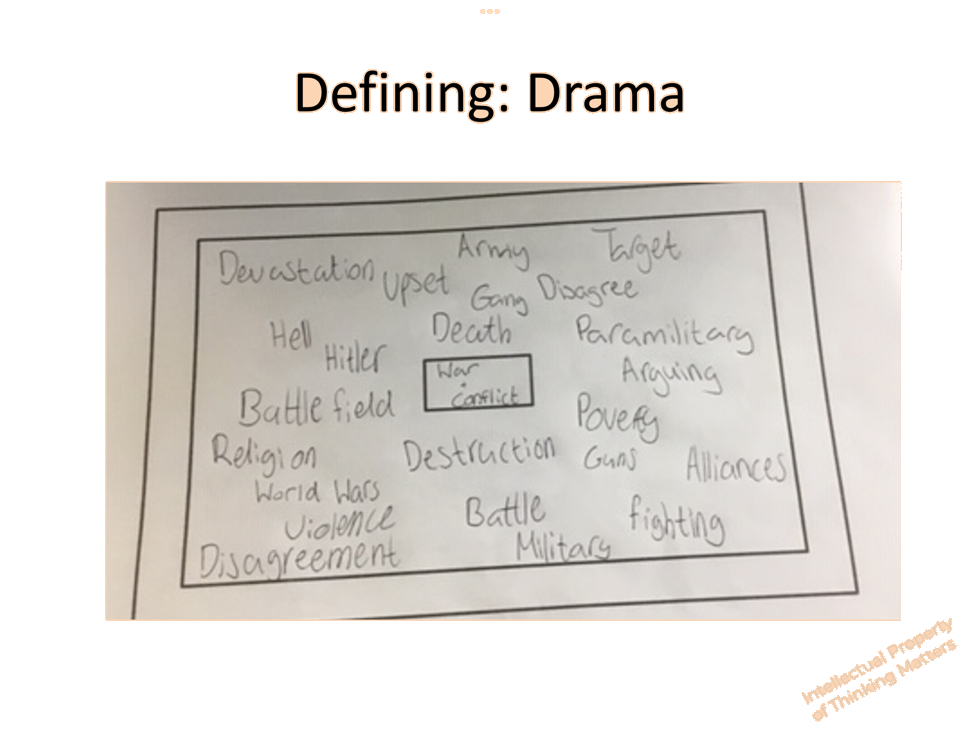 What is metacognition?
Put simply, metacognition is thinking about how we learn and think. Equipping our students and staff with the skills to be reflective learners is at the heart of the Thinking Matters approach. Our teachers actively teach children in Strangford Integrated College metacognative strategies to help them be flexible and adaptable learners.
One strategy or tool we use are THINKING FRAMES...
Thinking Frames
Thinking Frames are a particular type of 'visual tool' based on distinctive visual patterns, which help organise thinking/ideas. In the same way that we use physical tools in everyday life to complete specific tasks, (e.g. spades, rakes and secateurs each carry out particular functions when gardening, likewise a spoon, knife and fork each have specific purposes when eating), similarly visual tools represent particular types of thinking.
Eight Thinking Frames are used to help raise student awareness of the types of thinking required to complete certain tasks. Use of the Thinking Frames can help students to plan and structure their thinking and can enable them to look into their own thinking and to see their thinking displayed.
The Thinking Frames are based on an understanding of how connections are made within the brain to aid understanding and memory, especially where words and visual images are combined.
Habits of Mind
The Habits of mind are 16 characteristics found in self-directed independent, successful learners to help them decide how to cope with choices they may face on their learning journey. They proved a framework or compass for students to refer to when directing their own learning. Over time these characteristics become habit.
These habits allow the students to become flexible, continuous learnings that are able to behave intelligently when encountering problems, using information efficiently, thinking critically about its source and content.
"Habits of Mind are the characteristics of what intelligent people do when they are confronted with problems, the resolutions of which are not immediately apparent." (Prof Art Costa)