Library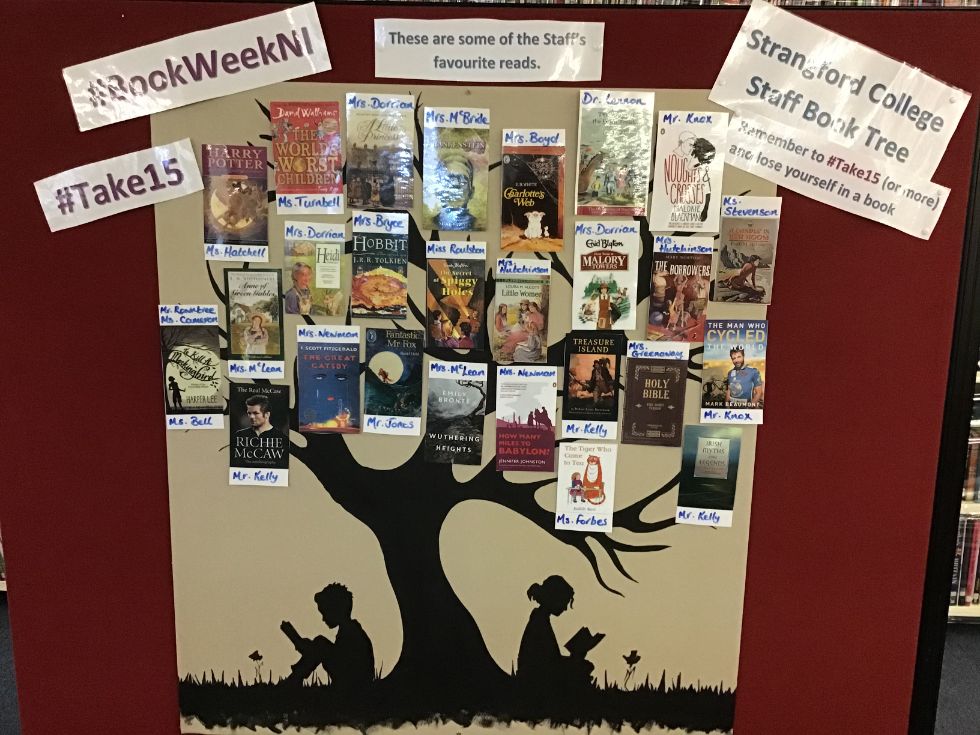 Strangford Integrated College's Library is a warm, welcoming and friendly space, which is open to staff and pupils each day from 10am to 2.30pm. It is located centrally on our site, with comfortable seating and areas for study, research and reading. There are also six computers available for student use.
The Library is well stocked with a wide range of Fiction and Non-fiction Resources, which not only support the curriculum, but allow students access to an up to date range of current novels to read for pleasure.
Accelerated Reader Classes are timetabled into the Library, one period a week, for Year Groups 8,9 and 10. The College's commitment to improving students' literacy is of paramount importance, and with a dedicated Librarian offering advice and reading recommendations, students are encouraged to develop their reading skills, fully engage and participate in this programme. Certificates and awards are presented encouraging progress, alongside incentives for interclass competitions and millionaire readers.
Our Library Catalogue, Eclipse, is available to view through MySchool. It allows students to view all resources stocked in the Strangford Library; as well as allowing students to reserve titles and make their own reading lists. Students can leave book reviews on Eclipse and access AR quizzes and links to books.
The Library promotes annual awareness raising days within the school calendar; tying in reading recommendations and displays on these days. Look out for news and events, by visiting the Library, logging onto Eclipse or joining the Library Google Classroom.
Each year students at Strangford have the opportunity of becoming part of Children's Books Ireland KPMG Junior Juries programme. This is an "all Ireland" initiative, where students read a selection of books from Irish and Northern Irish authors and vote for their favourite. They may also be put forward as a "Reading Hero" and be in with a chance of winning this award.
We look forward to welcoming all students into this vibrant space.