Home Economics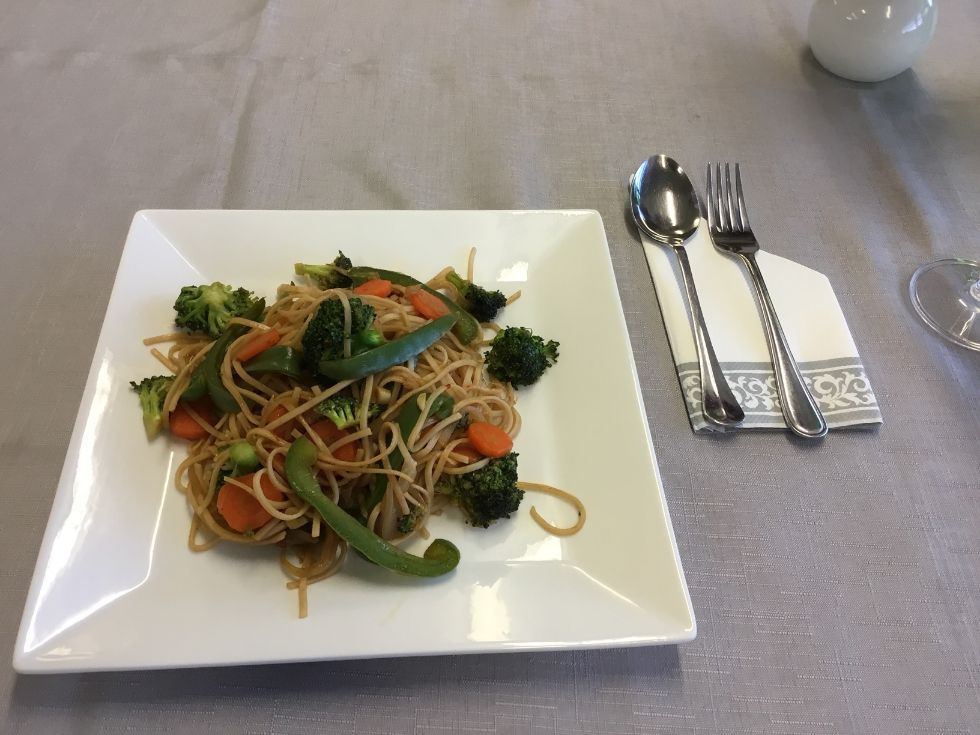 Our Vision
The aim of the Home Economics department is that students will develop a keen interest in food, its preparation and how food choices can impact overall health both now and in the future. We hope that students will enjoy being creative with food during preparation.
Staff
Mrs A Morrison (Head of Department)
Miss J Purvis
Mrs R Roberts
Mrs C Van Der Schyff
Mrs S Patton (Technician)
Key Stage 3
All students in Strangford College study Home Economics for 2 periods per week. There is a balance between theory and practical cookery lessons which help to develop many life skills that will be used beyond the classroom.
Year Group

Topics Covered

Examples of Food practical Lessons

Year 8

Introduction to Home Economics

Safety and Hygiene in relation to food preparation

Basic First Aid

Making Healthy choices

Soda Bread Pizza

Apple crumble

Red pepper and tomato soup

Pasta Bake

BBQ Chicken and Rice

Raspberry Ruffles

Year 9

What is in our food to include food labelling, fat and sugar in the diet.

Recipe Modification

Food Storage / technology

Family life - making choices

Budgeting

Herby chicken cous-cous

Chicken and Chorizo paella

Apple sponge

Xmas Flapjacks

Spaghetti Bolognaise

Snowballs

Year 10

What influences food choice

Nutrition throughout the life cycle with a focus on teenage diets

Impact of convenience foods on health

Food safety including food poisoning

Consumer issues including paying for goods and services

Sweet Chilli and Chicken Pasta

Chow Mein

Chicken Curry and Rice

Swiss Roll

Mini Quiche

Sweet and sour chicken

Malteaser squares
Key Stage 4
The department offers three courses at this level:
GCSE Food and Nutrition
This course focuses on the science behind food. Topics studied include food provenance, food safety, food processing and production. Nutrition and health is a big focus of this course. Students will also develop practical skills in food preparation, cooking and presentation. The course is assessed through an external exam and once piece of coursework.
GCSE Child Development
This courses focuses on the development of the child from conception through to school age. We consider various stages of development, childhood safety, choosing equipment as well as children's health and diet. The course is assessed through two examinations and one piece of controlled assessment. It is a very useful course for those who wish to pursue a career working with children.
Occupational Studies Info
Occupational studies is offered at level 2. This is a more vocational course that gives students the opportunity to demonstrate their learning through the development of skills. The course covers two main areas - contemporary cuisine and baking and patisserie. Both areas have a focus on food hygiene and personal hygiene standards for food handlers.
Patisserie and Baking
Students learn the basic baking principles required by pastry chefs. Students practical work focuses on preparing cooking and finishing bread, scones, cakes, biscuits and pastry products to reflect current trends. Students provide photographic evidence of food produced as well as reviewing their performance
Contemporary Cuisine
Students focus on the basic skills involved in producing starters, main courses and desserts. The aim of this module is to produce dishes that reflect foods in season and that meet current trends. Healthy alternatives that meet the nutritional needs of people are also explored in this unit. All students who complete Occupational Studies will also take the Basic Food Hygiene Qualification as this is required by all who work in the food industry
Key Stage 5
CCEA A Level Health and Social Care
Students complete six units of work over two years which contributes to the final grade. Units include promoting quality care, communication in health and social care settings, health and well- being, health promotion, providing services and understanding human behaviour. The course is assessed through a mixture of external exams and coursework.
Educational Trips and Visits
The Home Economics department have enjoyed demonstrations from the LMC and Dairy Council. We have also joined with SERC to explore the issues of Hospitality and keeping up with current food trends.
The department also enjoys visiting speakers related to Health and Social Care – midwives / health promotion experts to bring real life examples to areas of study.
We strive to enter local cookery competitions as well as running a House "Bake Off" in school.
Follow us on @StrangfordIC_HE