Technology & Design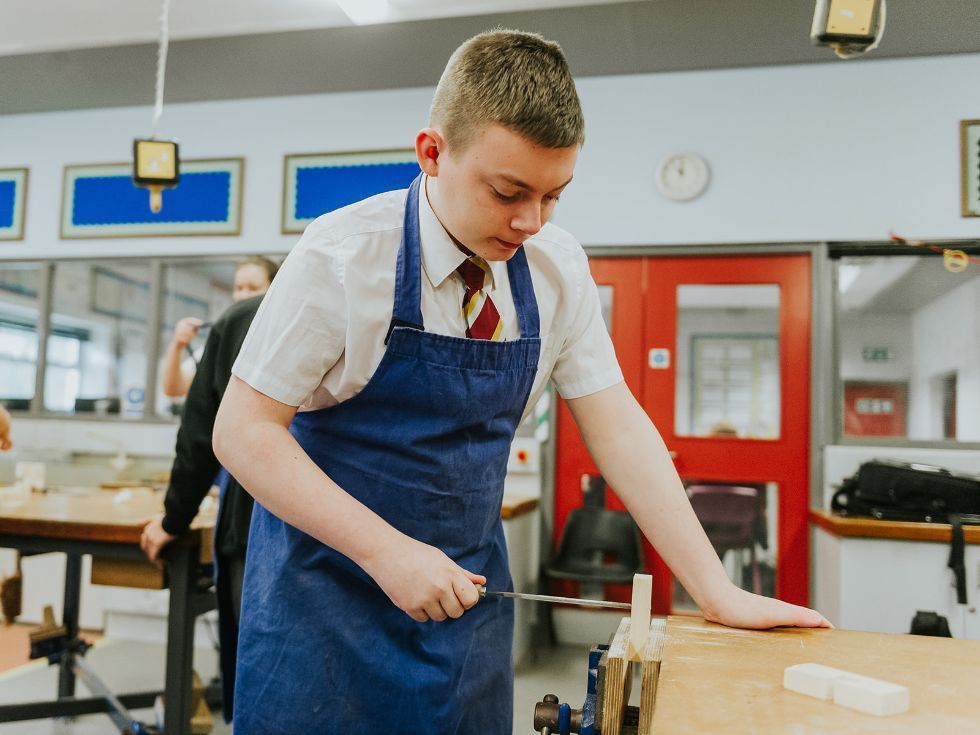 Facilities
The Technology & Design Department at Strangford College has one design room and two workshops which are all well equipped with modern specialist Technology equipment. Our design room is a computer suite with advanced graphics capability for high quality Computer Aided Design (CAD) and Computer Aided Manufactured (CAM) work.
In addition to well-equipped facilities, the Technology & Design Department at Strangford College have a fantastic team of teaching and technical staff who are knowledgeable, enthusiastic and highly skilled and who seek to stretch every student and challenge them to be their best.
Staff
Ms Y Currid (Head of Department), Mr N Hawthorne, (TD Teacher), Mr B Shaw (Technician)
Ethos
As a department we strive to nurture creativity and autonomy from Key Stage 3 through to A-Level. We seek to develop in pupils the desire to explore and question and see the diverse world that we live in, embrace it, and see it as a place of opportunity where we can search for better ways to do things. By keeping abreast of current developments in our subject area we aim to inspire our pupils to grasp opportunities, take design risks and be inventive.
We believe that Technology & Design prepares our pupils to be contributors in the rapidly changing world that we live in. We aim to produce learners that have creative, technical and practical competencies as well as wider skills such as confidence, problem-solving and teamwork skills, resilience and motivation – all key qualities that are valued by employers. We also provide a curriculum that is accessible to all and provides pupils with the broadest possible range of opportunities.
Key Stage 3
All SC students study KS3 Technology & Design and work through a variety of practical projects which help them to develop both practical and design skills. These projects allow students to focus on all the Technology & Design areas and to produce creative and well manufactured projects.
Key Stage 4
GCSE Level Technology & Design (CCEA Board)
Unit 1 - Core Theory Paper - 1.5hrs undertaken in year 11 (25% of GCSE)
Unit 2 - Product Design Option - 1.5hrs undertaken in year 12 (25% of GCSE)
Unit 3 - Design and Manufacture Project - undertaken throughout year 12 (50% of GCSE)
CCEA Occupational Studies in Construction (Level 1 & 2)
Unit 1 - Bench Joinery - undertaken in Year 11
Unit 2 - Carpentry & Joinery – undertaken in Year 12
Key Stage 5
GCE Level Technology & Design (CCEA Board)
AS Unit 1 - Core Theory Paper & Option C Product Design Paper – 2hrs undertaken in year 13 (50% of AS / 20% of A-Level)
AS Unit 2 - Coursework Product Development - undertaken throughout year 13 (50% of AS / 20% of A-Level)
A2 Unit 1 - Option C Product Design Paper – 2hrs undertaken in Year 13 (30% of A-Level)
A2 Unit 2 – Coursework Product Development Project - undertaken throughout Year 13 (30% of A-Level